Happy 2018! :D I hope ya'll had a wonderful New Year and that this year will be fruitful for you! Let's get this year started by LEARNING! (The best way to start the year, let's be honest.)
I'll be going to be discussing a bit of an "older" tutorial today. (It's just a few months old lol) My sparkle tutorial! (If you haven't seen it, I really recommend it! It's a fun and easy trick with the added bonus of getting you more familiar with how Photoshop brushes work!)
With the tutorial above, you can, of course, utilize this technique for good ol' pretty sparkles ;) But did you know you can do even MORE with this SAME technique?
Something I try to incorporate in all of my tutorials is versatility. I like to make my tutorials apply to as many things as possible, especially if you think outside of the box. (Rewatch a few of my old ones, some digital art tutorials have tips that can apply to traditional art, and vice versa, for example.)
This tutorial actually has tricks I use ALL THE TIME in SO MANY of my artworks! It's not just sparkles, it's a lot of things! (Though I typically save the final "glow" effect for just sparkles, haha.)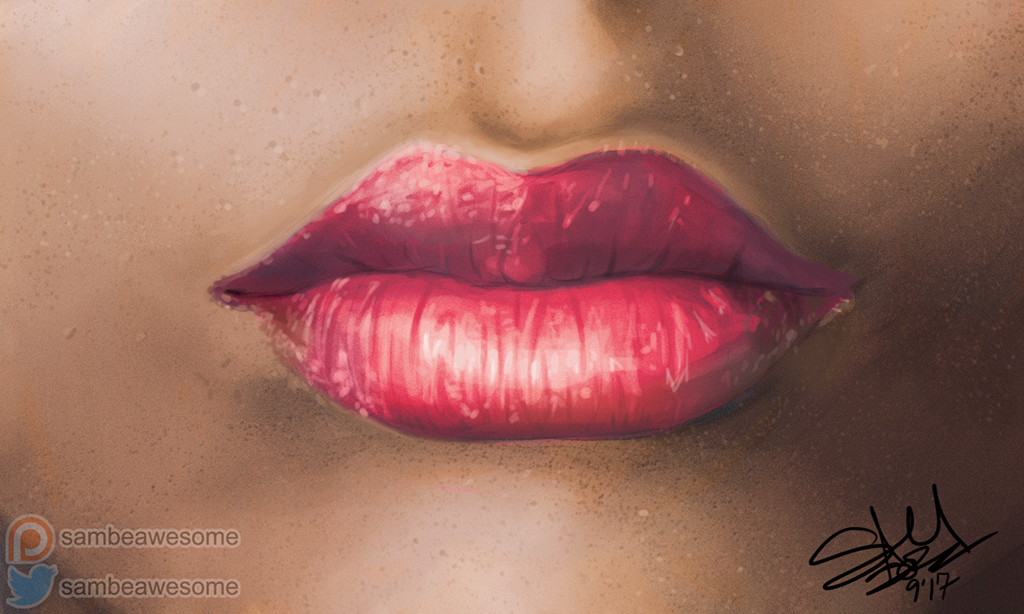 For this piece, the skin texture utilizes the same technique! (Minus the final glow at the end of the sparkle tutorial.) I used various sizes, various colors, at various opacities to achieve this look.
The freckles on his skin! Not only is it great for skin texture, especially on realistic pieces, but it works great for adding in lots of cute freckles! (You can see it in action in the recording of this artwork!)
And it's not just on skin! The falling snow was made with the same technique too! (The only difference being that I later added a motion blur to make it look like it was falling.)
In this piece, this same technique was used to make the stars! Save time painting over large areas by combining this brush setting with also duplicating and pasting them over and over, resizing as needed (for more distant/less bright stars).
There are loads more places where this could apply to, see what you can figure out on your own! :D
Definitely take in all tutorials with an open mind. Even in other tutorials made by other artists, I've found, things can easily be applied to more places than what the specific tutorial is about! In art, you'll see that things are more connected than you might think. Many techniques you use and learn can jump from style to style, medium to medium, and subject to subject. That's part of what makes art so cool!
Hopefully you found some of these tips helpful!
The content on this website is 100% free, but if you'd like to help give back, you can do so by donating here or by sharing this post! I appreciate the support, thank you! :)